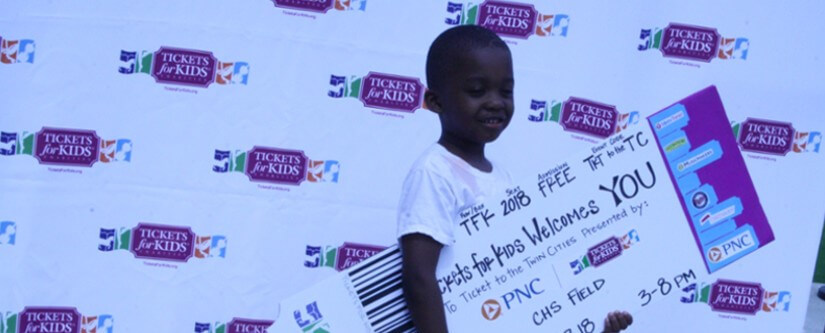 TFK'S Twin Cities Event : A Smashing Success
The first annual Ticket to the Twin Cities presented by PNC took place on a beautiful June day in Minnesota and brought together TFK ticket providers, sponsors, agency partners, and the Twin Cities community.
Hundreds of families participated in a day of kid-friendly games, activities, food, and fun. It was a great opportunity to make a personal connection, put a face to a name, and appreciate everyone who makes the Tickets for Kids program available to kids in the Twin Cities.
Thanks to all the attendees, sponsors, and volunteers who helped to make the day great; it was successful because of you!
Meet Our Photographer: Zay Manley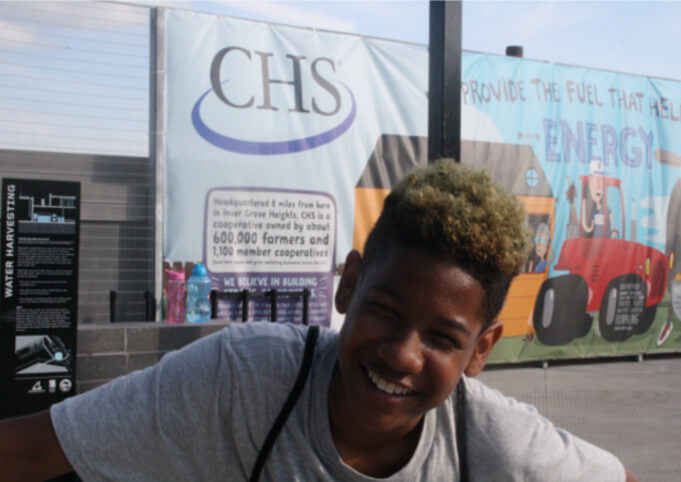 A couple of years ago, 13-year-old Zay Manley started taking photos in school and fell in love with photography. His passion, along with his TFK history, led him to participate in the first Ticket to the Twin Cities event.
"When we relocated to Minnesota, we didn't know anyone, were not familiar with the city, and were financially struggling" explained, Sarah Manley, Zay's mom.
"During that time, we received tickets to a Twins game. That experience alone showed a world that we were unaware of. Since then, our finances have improved dramatically. We got involved as volunteers with Tickets for Kids to give back to an organization that gave something so important, yet intangible to us."
"Zay truly enjoys volunteering for TFK and the pictures allow him to document the faces of impacted people."