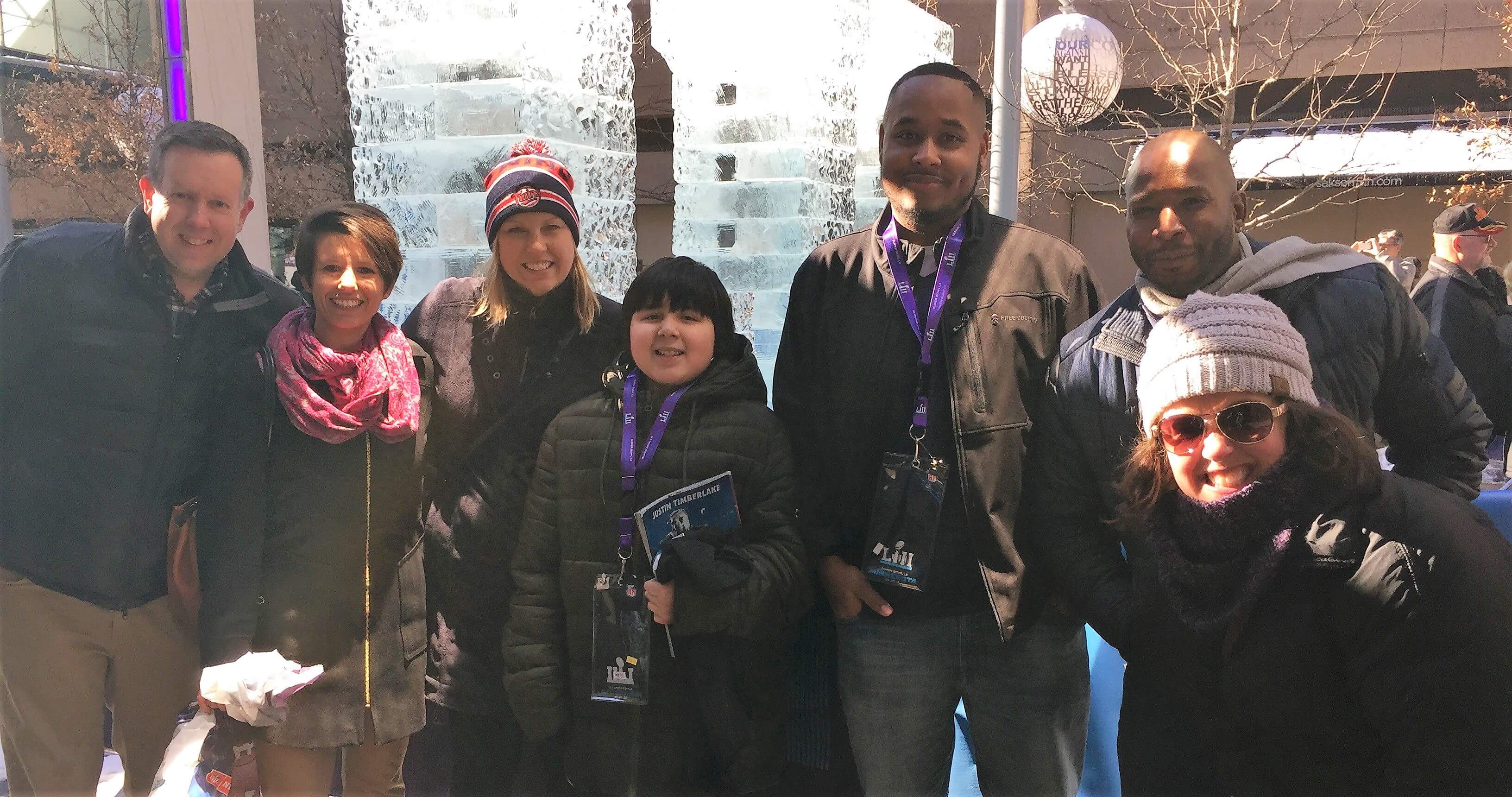 TFK's Super Bowl Surprise
Are you ready for the big game? This TFK Kid is!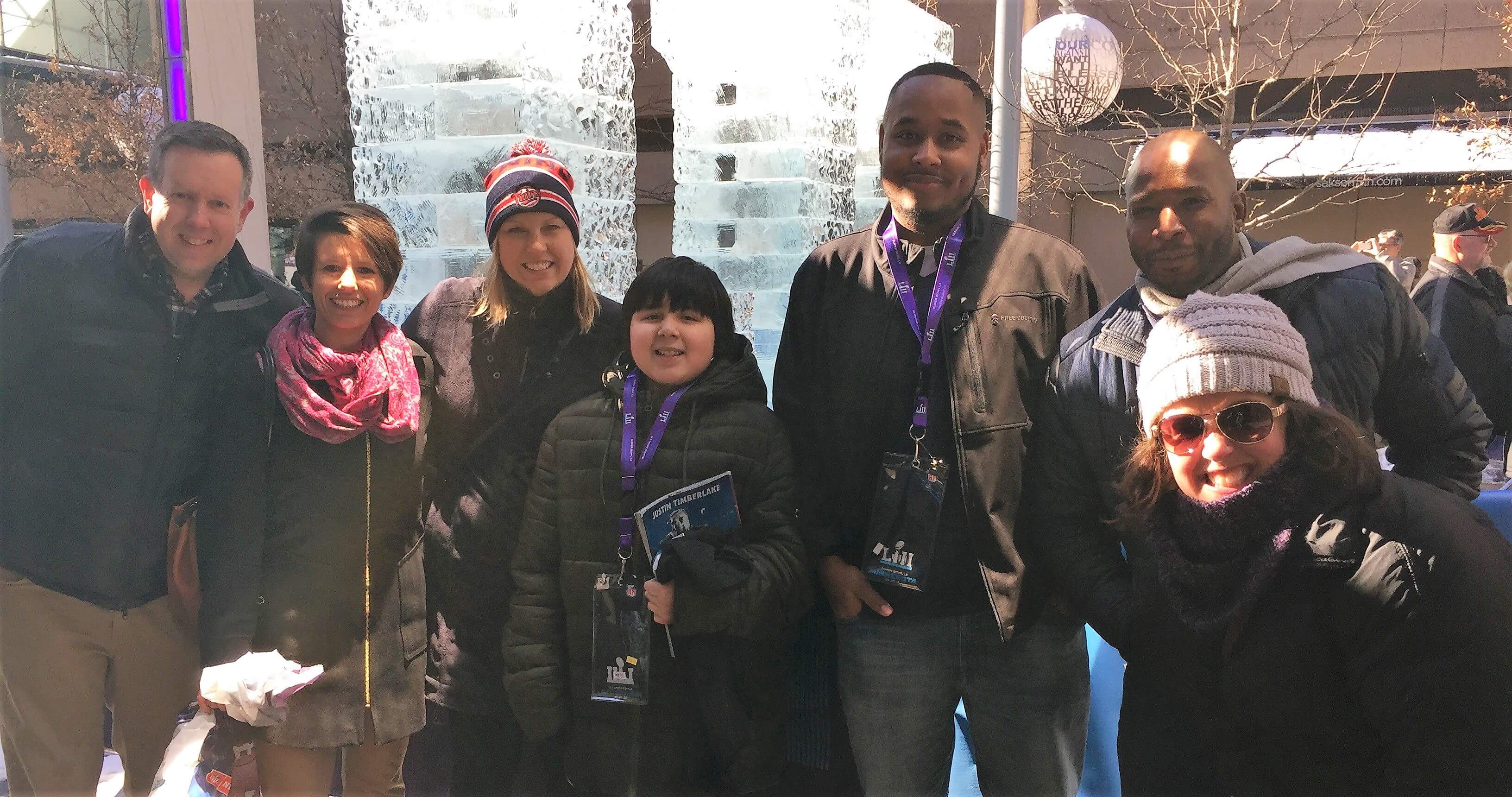 What are your plans for Super Bowl Sunday? If you're like most Americans, you'll be gathered on the couch with friends and family, rooting for the Eagles or Patriots, judging the commercials, and enjoying what's likely to be an over-the-top halftime show.
But thanks to a very generous donation from a close friend of Tickets for Kids in Minneapolis, one lucky TFK Kid and his mentor from Saint Paul, MN, will be off the couch and at the game IRL (in real life!).
Twelve-year-old Jayden is a huge football fan and has never had the opportunity to experience a live NFL game. This week he learned that he'll be watching his favorite team, the New England Patriots, and his favorite player, Tom Brady, when Super Bowl LII kicks off at U.S. Bank Stadium. There's no doubt he'll be inspired by this once-in-a-lifetime opportunity. Just look at his reaction when surprised with the tickets while attending the Super Bowl Live Experience in downtown Minneapolis: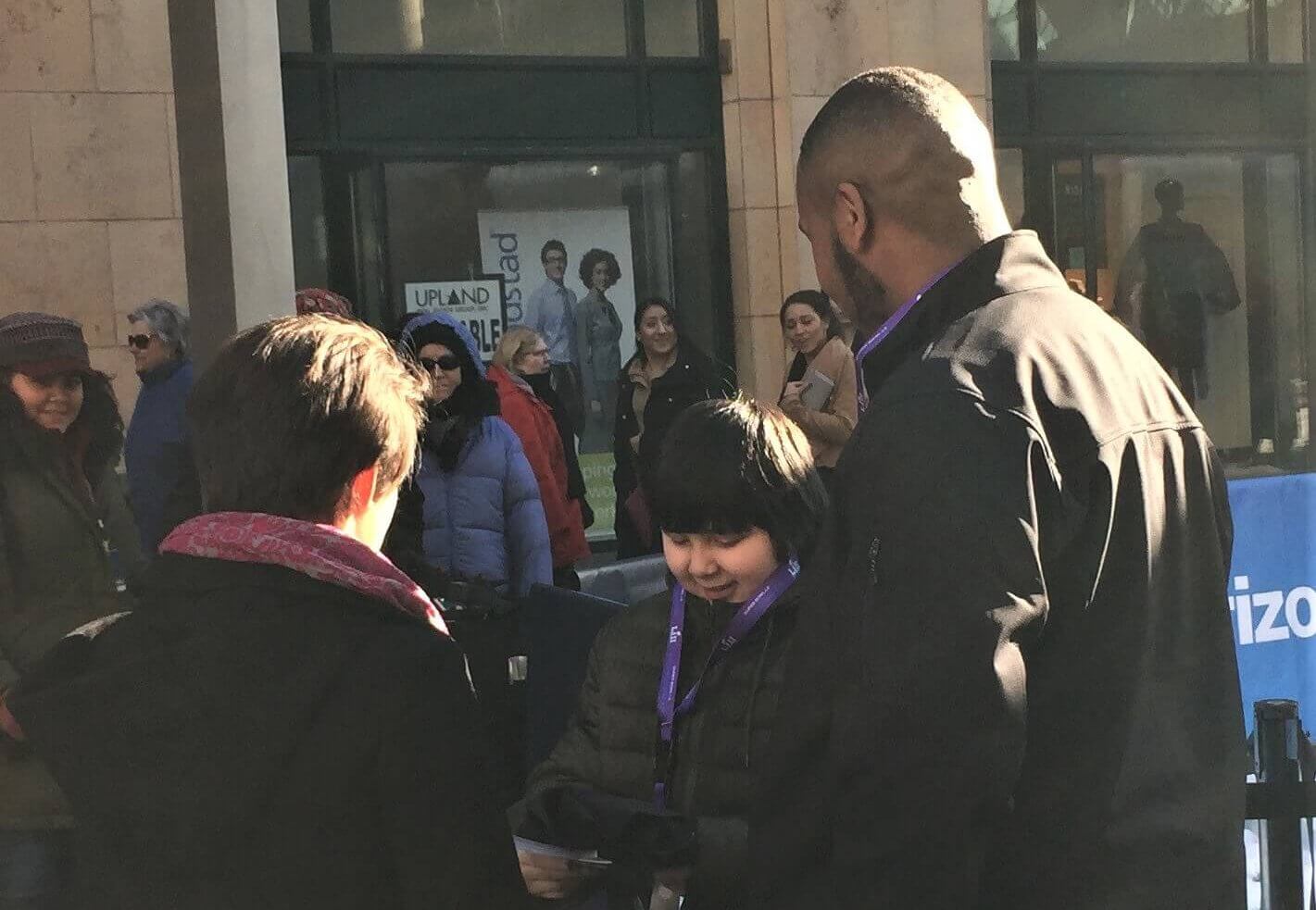 We can all likely remember an experience from our childhood that inspired us to dream bigger. Whether you were interested in theater, museums, the zoo, or sports, these experiences inspired your ideas for the future and shaped who you became as an adult. Although sending a kid to the Super Bowl is an extreme example – and a first in our 24-year history – Tickets for Kids provides opportunities like this every day by partnering with more than 3,000 youth-serving organizations all over the country.
Does this inspire you to dream of a community that can provide inclusive opportunities for all of its residents? Join us in reaching thousands more kids this year by donating here.