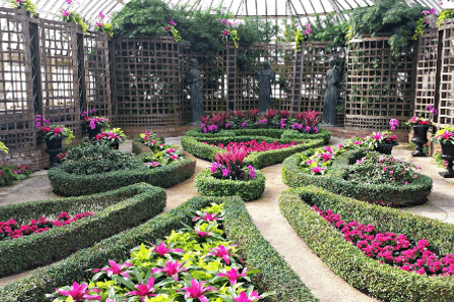 TFK Impact:
Mission Moment
There is no greater way to understand the impact of a TFK experience than directly from the Kids themselves. Connect with our agency partners through Mission Moments.
Edition: June 23, 2017
Agency: New Outlook Academy
Event: Phipps Conservatory and Botanical Gardens
Location: Pittsburgh, PA
Looking for some #Summerfun? Maybe the experience of these TFK Kids from New Outlook Academy will inspire you to head outdoors this season.
"We had a great time at Phipps! From the moment we walked through the first set of doors, the girls were blown away by all the trees and flowers that surrounded them. We made our way through all of the different rooms, seeing the many displays that the conservatory had to offer. A favorite of the students was the room of orchids, the bonsai tree display, and the cactus room. The edible plant room was also a hit; the girls were curious to see the plants that their chocolate, coffee, and sugar come from! Since it was such a nice day outside, we took our time walking through the outdoor gardens and taking in the view of the city."
Here are some of the things the TFK Kids had to say:
Ciera – "It was exciting to see an actual chocolate tree and seeing a starfruit for the first time! It was such a beautiful place. Thank you."
Jessica – "Going to the conservatory was a great time. It was amazing to see all the different flowers and to see all the colors. I really enjoyed myself, and it was so beautiful!"
Brittany – "It was an experience I will never forget."
Cassidy – "I've never been to a conservatory before, or spent much time observing the beauty of flowers. This experience was great and so memorable. Thank you for the opportunity to enjoy flowers and nature."
Phipps Conservatory and Botanical Gardens was founded in Pittsburgh in 1893 and has a number of formal gardens and various species of exotic plants like the bonsai trees these TFK Kids enjoyed!