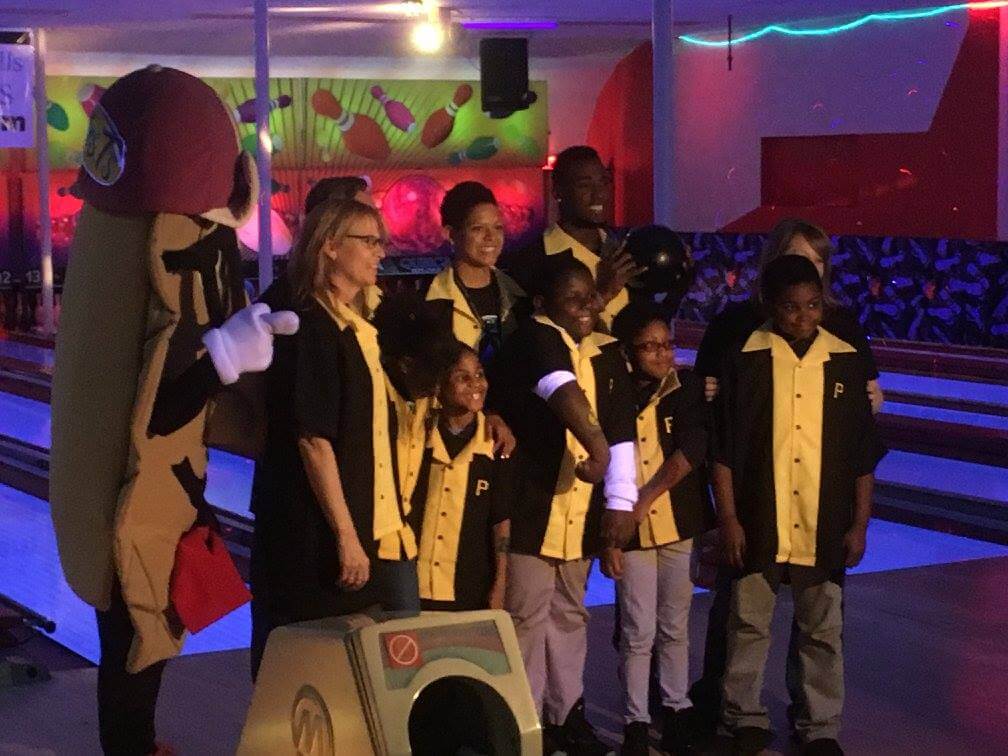 Pirates Charities' CARE-a-van Benefits TFK Kids
For the second consecutive year, Pirates Charities (the philanthropic arm of the Pittsburgh Pirates baseball team) treated a lucky group of TFK Kids for a day of fun and fellowship as part of their annual three-day CARE-a-van event.
On December 11, CARE-a-van participants, which included current and former team players and managers, hosted a group of 25 7- to 13-year-olds at Swissvale Arcade Lanes. Players bowled with the kids, treated them to a pizza lunch and sent them home with warm coats and other gifts.
Last year, the CARE-a-van took part in more than 20 private community events over three days leading up to the PirateFest, presented by T-Mobile.
A total of 11 cities in the greater Pittsburgh area were impacted, including stops in Altoona and Butler, Pennsylvania, Youngstown, Ohio and Wheeling, WV. TFK is delighted to be part of this generous program again this year.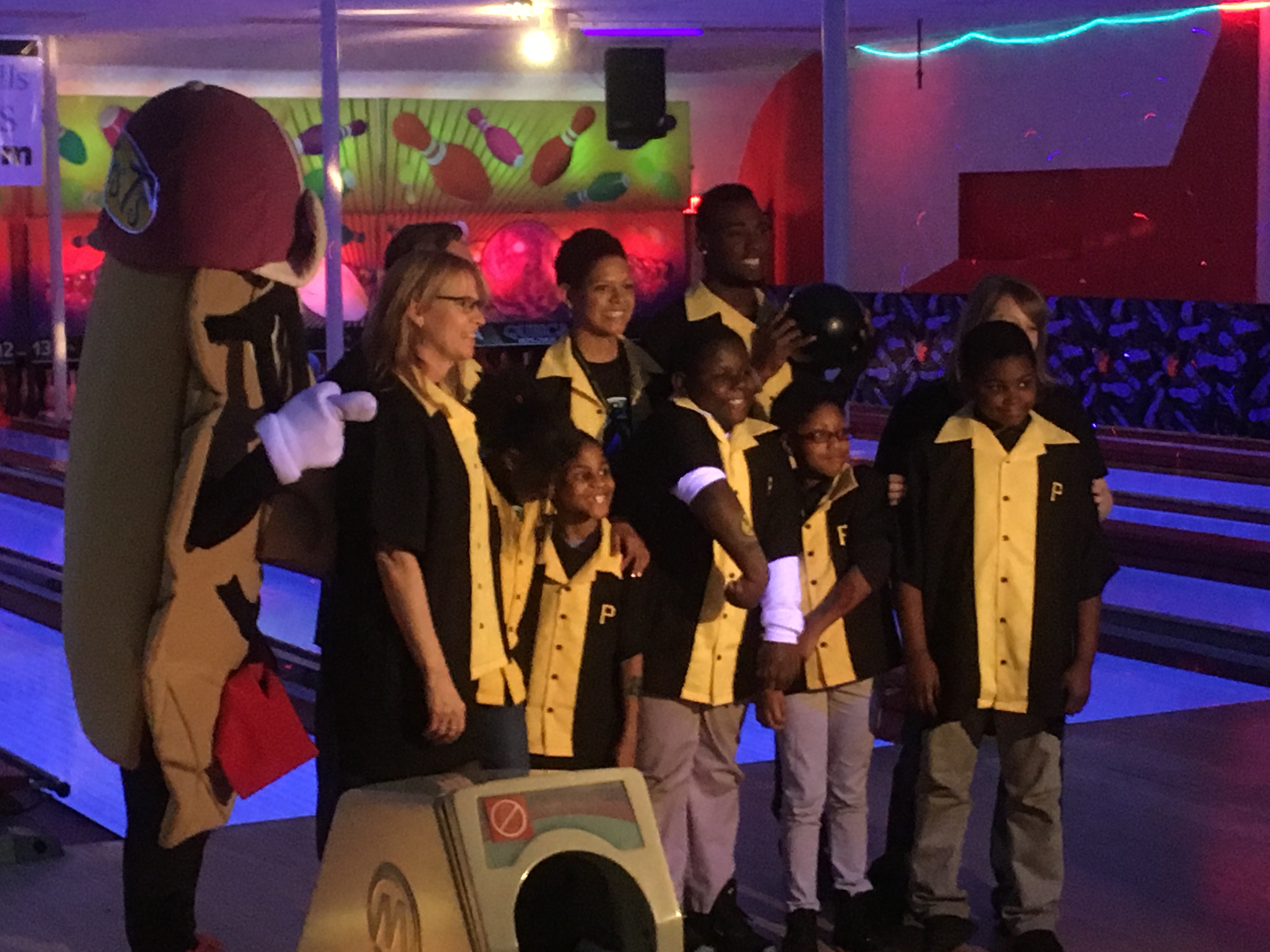 ---