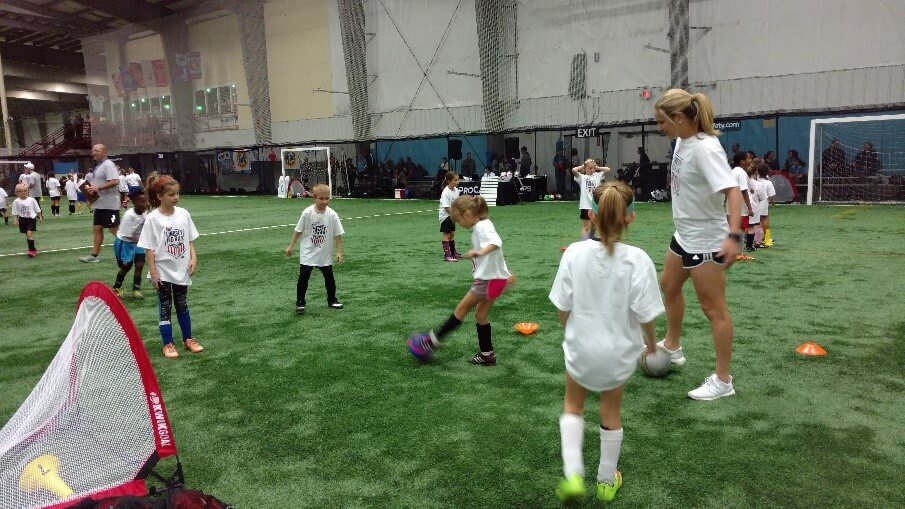 More Than a Fun Day at Soccer Camp
TFK Impact:
Mission Moment
There is no greater way to understand the impact of a TFK experience than directly from the Kids themselves. Connect with our agency partners through Mission Moments.
Edition: August 24, 2017
Agency: Big Brothers Big Sisters Independence Region
Event: ProCamp: Soccer Camp
Location: Philadelphia, PA
Kisha is a Big Sister with the Big Brothers Big Sisters Independence Region in Philadelphia. Without Tickets for Kids, she never would have been able to take her Little Sister to soccer camp.
"My Little is super shy!" Kisha told us. "She told me a couple of times she was scared to attend the soccer camp, but I assured her that I would be there and she would have a great time."

Participation in day-camp programs can have a significant effect on the attitudes of children attending. A national study of more than 3,500 children found that children, ages 10 to 16, demonstrated positive changes in their attitudes and perceptions regarding education, self-perceptions, and sportsmanship at the end of the program…even though it was only one day long!

"Everyone at the soccer camp was so friendly, from the coaches to the children to the parents in the stands! My Little indeed had a great time, what an experience! We appreciate all that you guys did, thank you Tickets for Kids."

Way to go Kisha for helping your Little overcome her fear and enjoy camp.

Join us on September 14, 2017, at The Sweat Pants Dance to celebrate the sports and recreational moments making a difference for TFK Kids all year long.