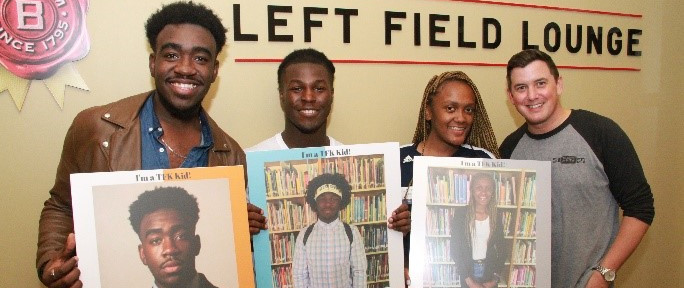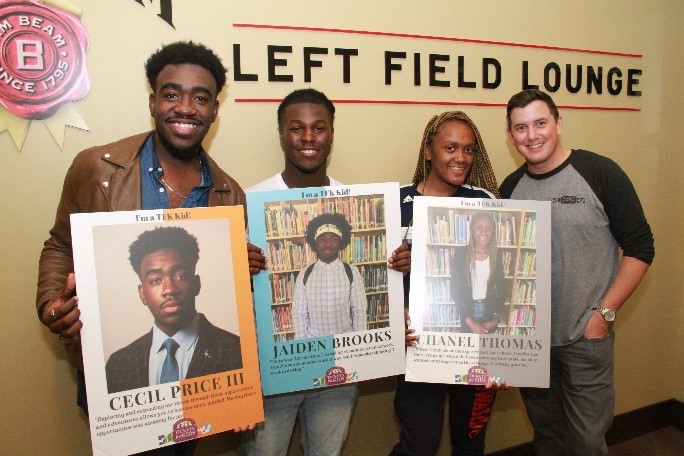 Cecil Price III grew up on Tickets for Kids. That is, he took part in opportunities provided by TFK while he was in grade school. Now a high school senior, Cecil recently spoke with us about those early TFK opportunities.
"I remember going lots of different places," says Cecil Price III with a mega-watt smile. "Field trip day was always a good day!"
The 18-year-old high school senior is recalling the multitude of out-of-school activities made available to him by Tickets for Kids while he was a grade-school student at an urban charter school.
"Symphony. Zoo. Science center," he says when asked what particular trips he can recall. "The symphony was very memorable to me because I love music and I've been interested in music and music performance for as long as I can remember. I've been playing drums since I was three, and I'm now the drum director at my church."
While the memories of the activities and events have stayed with Cecil through the years, he admits that it wasn't until much later that he realized where the events came from.
"I was not aware as a kid that my trips to museums, concerts, ball games, and everything else were because of a network in my city that cared about giving me these opportunities," he says. "It's amazing to know now that you all cared about my future – by wanting me to experience all that the city has to offer."
When asked if he feels experiences provided by Tickets for Kids has had an impact on who he is today, Cecil thinks for a moment, then says, "I can tell you this. I grew up feeling very much a part of this city. And I think having such opportunities truly set an ever-growing positive foundation for me as a child."
And an impressive foundation it is. Cecil's current accomplishments include Youth Director of Trinity Missionary Baptist Church, member of the National Honor Society, student leader of both the Journey to Medicine and YMCA Youth and Government programs, college-bound senior, and the President of the African American Centers for Advanced Studies Council. Recently, Cecil has been reviewing his wish list of colleges, including Howard, Hampton, and Morehouse, with the intention of attending one of the historically black colleges or universities next fall. "I can't say that everything I am today is due to Tickets for Kids," he says with a laugh. "But I do think the opportunities I got through the organization helped to shape and mold me into the student, brother, son, and friend that I am today."
by Meryl Hellring, Development and Communications Director