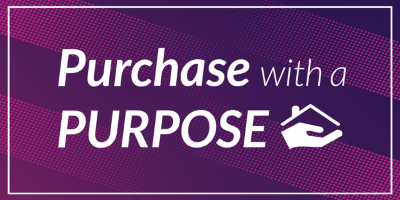 Do Business, Do Good: How Business-nonprofit Partnerships Can Make A Bigger Impact
Does this look familiar?
"Give to us to save the planet"
"Give to us to feed the poor"
"Give to us to educate the children"
Most of us see dozens of messages like this each day – all for wonderful and worthy causes! You may have even received one from Tickets for Kids to "Inspire their Future." For those of us who want to make an impact in the world, we give to as many causes as we are able and hope our contribution makes an impact.
One generation that's changing the philanthropy scene and looking for new ways to give are millennials. By 2020, there will be more millennials in the workforce than any other generation. With an increase in income, they are looking for quick and easy ways to make an impact on their community. Life moves fast for this generation, and giving needs to be convenient and built into their other priorities.
Luckily, many businesses have made this type of philanthropy possible. Look at Amazon and their "Amazon Smile" program. Simply by making your regular Amazon orders through an identical website, you can give back to the charities you're passionate about. Other companies like TOMS, Patagonia, Target, and more have built giving into everyday life, so it's possible to make an impact more than just a few times each year.
These "built-in giving" options are wonderful for nonprofits. They save a significant amount of staff resources and marketing dollars that can then go back to those we serve.
One of our favorite partners, PRMG (Paramount Residential Mortgage Group, Inc.) understands the support nonprofits need and has created a program to help the new type of philanthropist build giving into one of their most important life events – buying a home!
"There aren't many things that can be more impactful to a family than buying a home," says PRMG business partner, Forest Green. "A home provides a stable environment for children to grow and families to thrive. It is also expensive, which can take away from people having disposable income to give to charity."
As business owners and community builders, Green and his partner Clinton Rooney wanted to create a program that allows homebuyers an avenue to give back. Therefore, they launched Purchase with a Purpose.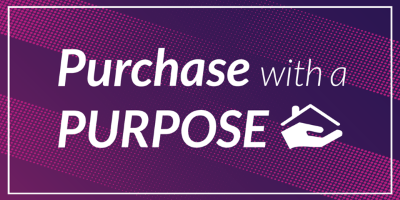 Purchase with a Purpose lowers the closing costs of purchasing a home (often a cost homebuyers underestimate) and provides a cash donation to Tickets for Kids given in the name of the homebuyer. There are no extra steps to take and giving couldn't be more convenient. Tickets for Kids can provide more experiences, the homebuyer feels good about making an impact, and PRMG continues their tradition of community building.
As new generations have different expectations for giving, business/nonprofit partnerships like this one may be one of the most powerful means to do good, creating a better world for us all.
by Susan Murray, Twin Cities Regional Director